Best tips for effective time management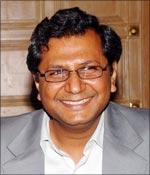 It may sound like a cliched statement but there just doesn't seem to be enough time in the day. If you were to ask any working professional they will tell you that they feel like they are constantly chasing the clock. However, if you find yourself always running out of time, then you should consider having a schedule to manage your time, which is going to help you prioritise your time and show you how to accomplish more in less time and with less stress.
Time management begins with the realisation that without some thought and planning, we are likely to waste a great deal of time in the future and have already wasted a huge amount of our life span in the past. By using proven methods we can make the most of whatever time we have.
If you are a busy professional and would like some tips that would help you to organise your time better or if you find that you always have more work than there is time in the day then, then do join us for a chat with our Career expert, on
Wednesday
,
January 2
, between
2 pm
and
3 pm
. Do join in with your queries.
About Amit Bansal

Amit Bansal is a Career Counselor and trainer who heads PurpleLeap, an organisation that works with colleges to make students employment-ready. He is an MBA from XLRI, Jamshedpur after his engineering at PEC, Chandigarh. He has 10 years of work experience in companies like Asian Paints, Riverrun and Talisma.
(Due to circumstances beyond our control, date and time of chat may change)