2013's BEST career options in finance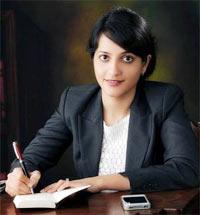 With the current economic slowdown and the job uncertainty in the market, choosing the right career can be a daunting task. The complexity of the sector you choose only adds to the confusion if you have got your eye on entering the world of finance, you are likely to be surrounded with a wide variety of lucrative careers, making it intrinsic to understand the career choice best suited for you. While finance can be an independent function irrespective of the enterprise and the industry, financial services is a billion dollar industry in itself. Additionally, it should be noted that the finance function is but one of many possible career paths within the financial services industry.
Keeping the primary focus on financial services, join us for an online chat with
Sonya Hooja
, Co-Founder and Director, Imarticus Learning on
Monday
,
February 11
between
2 pm
and
3 pm
. The chat will allow aspirants to seek advice on topics like:
Trends to look out for in 2013 pertaining to finance industry
Career options in the Finance domain
Eligibility criteria
Need for skill based education
Cracking job interviews for financial services
About Sonya Hooja
Sonya Hooja has over eight years of work experience at Accenture (Management Consulting), Affiliated Computer Services (ACS) and the erstwhile Lehman Brothers, and has worked across US, Singapore and India. Her primary roles have been strategy development and project management across diverse industries such as financial services, education, public sector and pharmaceuticals. Her experience is invaluable to a company like Imarticus, that is focused on creating a sustainable pool of skilled professionals. She has a BA (Honors) in Economics from Rutgers University, USA and an MBA from INSEAD.
(Due to circumstances beyond our control, date and time of chat may change)