Will home loans become CHEAPER after repo rate cut?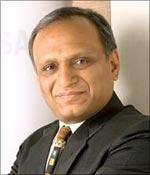 At last! Some good news for the existing home loan customers, in the wake of RBI's announcement of sharp reduction of 50 basis points in the repo rate. This reduction has come after a long wait of almost three years. This invariably means the borrowing from RBI will become cheaper for the commercial banks. The instant reaction of this move is the downward revision of base rate of ICICI Bank, IDBI Bank, Punjab National Bank, Syndicate Bank, Kotak Mahindra Bank, Bank of Baroda, Allahabad Bank, etc.
But what matters most is: Will these rate cut translate into reduction of interest rates on loans, especially home loan EMIs?
Will you really benefit by this 0.5 per cent cut in the repo rate (
the rate at which commercial banks borrow from the RBI
)?
If you have a query on how the home loan market will pan out in the light of RBI's 0.5 per cent cut in the repo rate do join us for a chat with our home loan expert,
Harsh Roongta
on
Thursday
,
May 3
, between
4 pm
and
5 pm
.
About Harsh Roongta

Harsh Roongta is CEO Apnapaisa.com, a price comparison site that allows consumers in India the ability to compare the premiums and features of health insurance, life insurance and general insurance policies. It enables customers search and apply for all their insurance needs.
(Due to circumstances beyond our control, date and time of chat may change)