February 16, 2009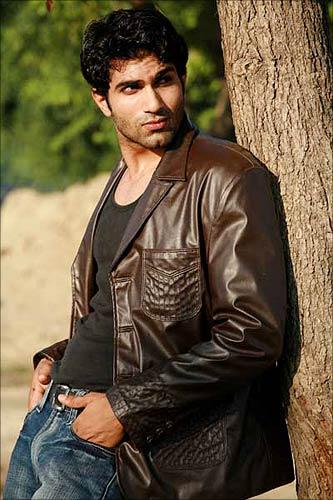 The Lakme Fashion Week is around the corner and we'll be seeing a host of new faces scorching the ramp this season.

So far, 20 modelling hopefuls have cleared the audition. As part of an ongoing series, we spoke to finalists Pallavi Singh, Bindya Talluri, Arry Dabas, Neeraj Waghela, Kabir Singh Surelee Joseph and Tara Kurian. Today, Get Ahead introduces you to another young looker:

Delhiite Ankur Singh, 24, started modelling three years ago and qualified for the final round of the Grasim [Get Quote] Mr India contest when he was all of 21. Since then, there has been no looking back for this hunk and he is well on his way to becoming a known face -- Ankur has participated in campaigns for big brands like Prada sunglasses, Siyaram suitings, Monte Carlo, Peter England [Images], Airtel and Hero Honda [Images].

The young man wistfully admits that although he enjoys modelling, cricket was his first love. When in school, he represented Delhi [Images] in the Under 19 tournament and would have liked to keep playing competitively. However, his game had to be sacrificed in the interest of his studies and then right after graduation, modelling happened.

"Although I enjoy walking the ramp, it's not a long-term career," he says. "I've taken courses in acting and am also a theatre actor. I hope to make it my longterm career once the modelling offers dry out."

"How long can a modelling career last?" he continues. "You need to have something else on your plate too. For me, it's acting and I've already started working towards it."

For now, though, Ankur's goal is to walk the ramp for Lakme Fashion Week.