November 19, 2008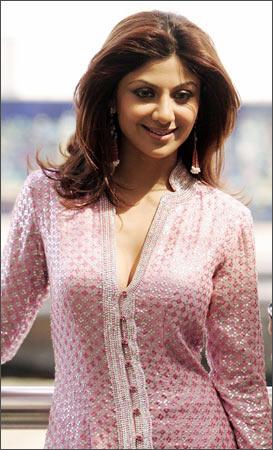 Bollywood actress Shilpa Shetty's [Images] mantra for success is 'do what you love'.
Shilpa says it is important to be satisfied in life, and that will affect how successful an individual is.
"If you're unhappy at home it will affect you in your workplace and that will affect how successful you are," the Telegraph quoted her as saying.
Also read:
Diana Hayden's fitness secrets revealed
Hot on AND off the pitch: Yuvraj Singh!
"We need to strike a better home/work balance," she added.
Shilpa also revealed that mediation helps her to visualise what she wants.
"The process of meditating is a great way of making sure I have my priorities sorted," she added.
She says her mantra is "you should do what you love and the money will follow."
Photograph: Shaun Curry/AFP/Getty Images
ANI