May 28, 2008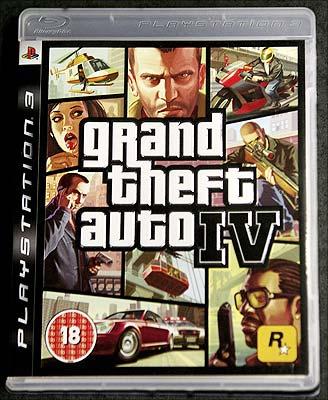 Grand Theft Auto IV has arguable been the year's most eagerly awaited game. After the bitter disappointment of the game being pushed back from its initial October 2007 release date, fans finally got their hands on GTA 4 on April 29. And although we in India had to wait almost a month to get our GTA on, the wait has been well worth it.
Grand Theft Auto IV follows the story of Niko Bellic, a fresh-off-the-boat (literally) Russian who leaves hardship and civil war behind to pursue the American dream in Liberty City, a faithful rendition of New York, complete with the five boroughs, iconic landmarks and psychopaths roaming the streets.
You play Niko and Liberty City is your playground. GTA 4 is a mission-based game, and as you complete missions, you develop relationships with the people you work with. These missions vary from simply driving passengers around for Niko's cousin's taxi service to killing drug dealers and extorting money from helpless small businessmen. As the story progresses, the true brilliance of the game reveals itself. The deep characters and impressive dialogue along with the winding story make this more than the average rags-to-riches tale we're accustomed to.
Completing missions builds up your reputation and earns you cash. But there's a lot to do in Liberty City between missions too, and this is where GTA 4's technical brilliance and attention to detail comes to the fore. Rockstar, the game's developers, have managed to create a living, breathing city unlike any other game before it. When you're not completing missions you can grab a friend and go bowling, or play darts or a round of pool. While this is all fun, it is the more controversial activities that have drawn all the attention.
Grand Theft Auto IV is a parent's worst nightmare. Drunk driving, car jacking and soliciting prostitutes are just some of the illegal and morally questionable activities you can perform in the game. However, some of these acts will land you on the police radar, which makes them all the more fun. The more laws you break, the more your 'wanted level' increases and the more reinforcements the cops will send after you. The police chase is the very essence of Grand Theft Auto, and some series fans may feel that getting away from the cops has been made a little too easy this time around.
Grand Theft Auto IV has received rave reviews across the board. Top publications and gaming Web sites have given it perfect scores, which is extremely rare. Despite this, the game isn't without its flaws, but most of these are graphical and you would need to look hard to pick them out.
Had video games fallen under the purview of the censor board, GTA 4 would, without a doubt, never have been allowed to release in India. This is probably one of the boons of India being a fairly small gaming market. So we might as well enjoy it while we can.
Come December, GTA 4 will probably end up on top of most 'game of the year' lists and it is hard to see the possibility of any other game challenging its rightful place at the top.
Score: 4.5/5
Grand Theft Auto IV is in stores now, priced at Rs 2,499 for the Xbox 360 and Rs 2,699 for the PlayStation 3. It is widely expected to release for the PC in the future, although no official announcement has been made in this regard.
Photograph: Rosie Greenway/Getty Images