January 07, 2008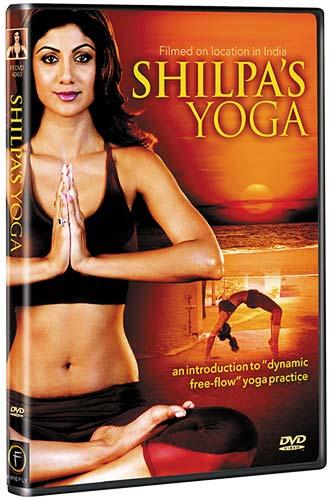 Bollywood actress Shilpa Shetty [Images] has launched a special edition DVD called 'Shilpa's Yoga'.
Speaking about the video, this is what the actress had to say: 'Yoga is a management system for life and it is the most holistic approach to life that I have come across. Yoga has had a spectacular impact on my life and I hope it does the same for you.'
The DVD promises Shilpa's 'fitness secrets for a lean, toned body while retaining all the feminine curves'. She shares instructions for stress and tension release, increased energy and vitality, weight loss, improved circulation and digestion. The video, shot on location in Kerala [Images], also has her demonstrating specific sequences on how to improve concentration, agility and flexibility.
The programme is broken down into back postures, standing postures, sitting postures, stomach postures, neck and shoulder postures and the art of correct breathing. Bonus features on the video include Meet Shilpa Shetty, behind the scenes, a photo gallery and a 15-minute quick fix routine.
Often described as 'the best bod in Bollywood', and with her ever escalating popularity there's no doubt Shilpa's instructional video will be a bestseller.