February 15, 2008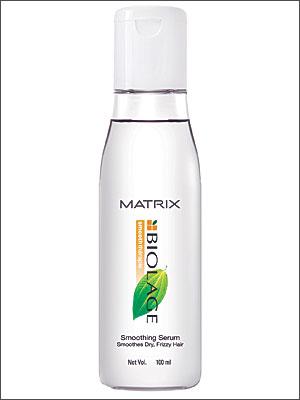 Biolage, a leading professional haircare brand in the US, has just launched its Smoothing Serum in India.
The product, intended for use on dry and frizzy hair, combines vitamins, jojoba, grape seed oils and other such nourishing nutrients, all of  which seal smoothness into every cuticle.
The end result is a shiny, frizz-free mane -- the product is non-sticky and does not weigh down your hair either.
Biolage's Smoothing Serum also doubles up as a styling gel. You can use it to:
~ Detangle wet hair
~ Provide added shine and frizz-control to straightened, permed or colour-treated hair
~ To style your hair while blow-drying or using flat-irons
~ Mix with gel so that your hairstyle doesn't harden up too much (the serum has a softening effect).