Advertisement
February 12, 2008


As the countdown begins to the board exams, most of the students must be through with the syllabus and busy with revisions.

 

Over the last month or so rediff.com in collaboration with experts at TCYonline has published features dealing with the following topics:
~ General preparation tips
~ Maths (geometry, speed strategies)
~ Science
~ Stress-busting tips
~ Mock test strategies

 

Today, we take a closer look at mathematics -- one of the easiest subjects to score in if you practice enough and develop a winning strategy.

 

You must remember that there is more than one method to solve some problems. Students who bank on their tried and tested methods are more likely to make fewer mistakes in the finals.

 

To help you prepare for specific problems and specific tips on how to go about solving them, here are some useful tips from TCYonline experts to help you solve problems on 10 specific areas -- real numbers, polynomials, linear equations, arithmetic pregressions, co-ordinate geometry, trignometry, mensuration, statistics and probability .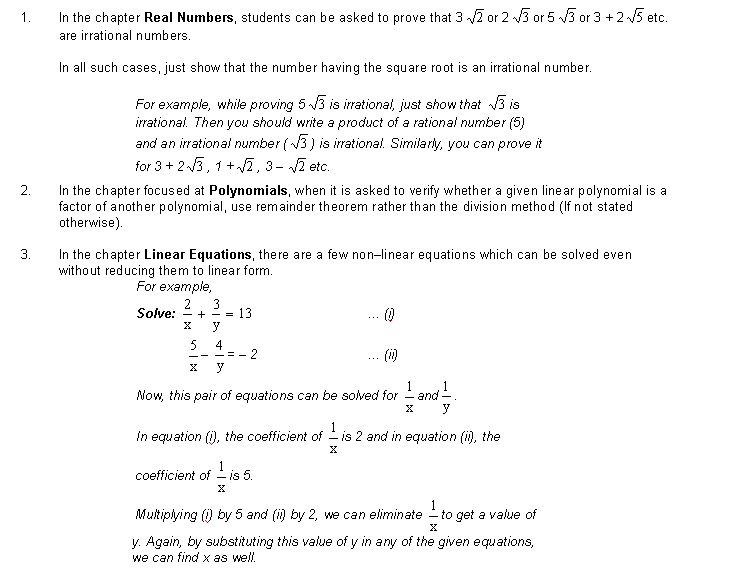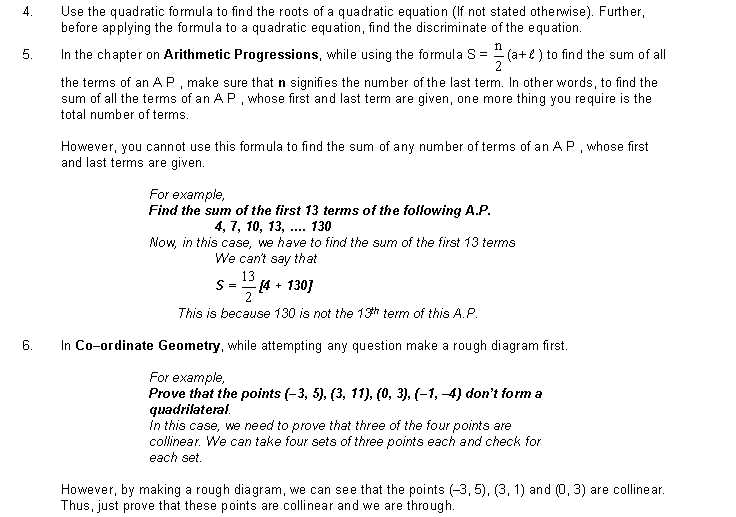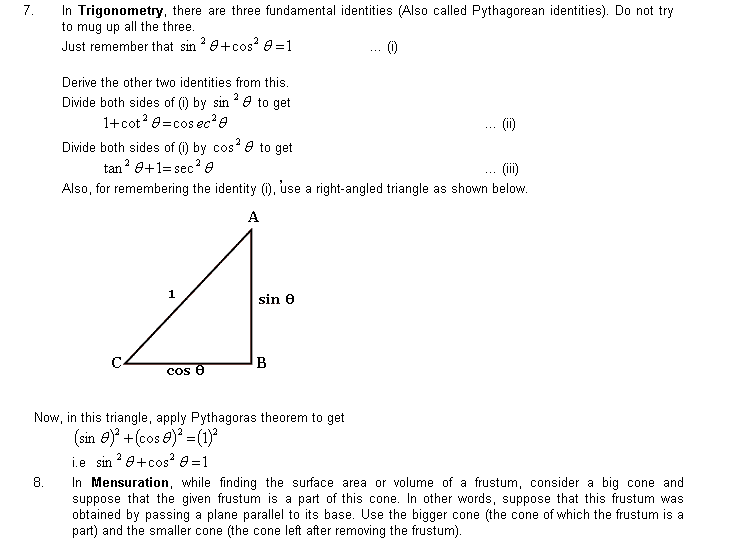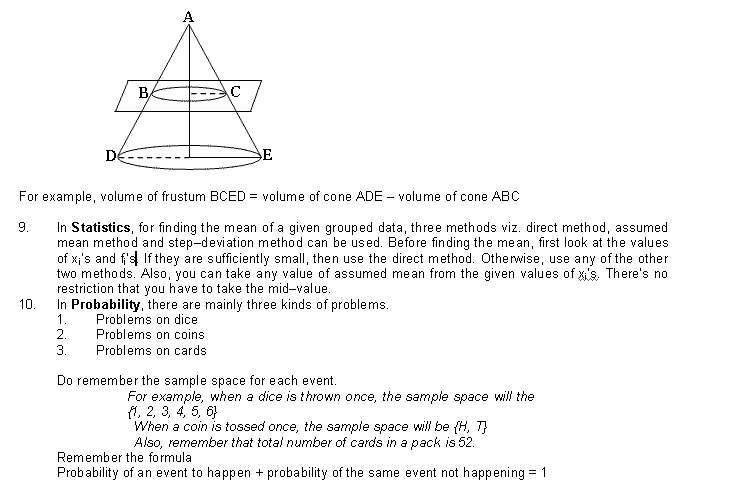 Somebody rightly said Mathematics can not be learned but practiced. Practice as many questions from each chapter out of the hundreds of tests available at Steps.Tcyonline.com.
Top Careers & You (www.TCYonline.com) has been preparing national and international candidates for high-end tests viz GRE, GMAT, SAT, NTSE and Class X Boards since 1998. Visit www.steps.TCYonline.com for FREE access thousands for these tests.