October 11, 2007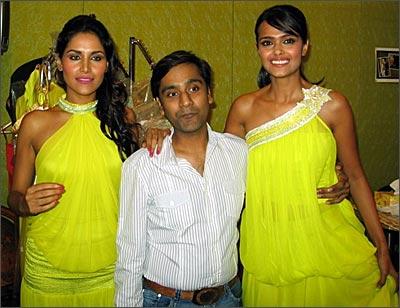 Designer Raakesh Agarvwal's collection for Lakme India Fashion Week -- Poison Prive -- was showcased by the fashion store Amara (Mumbai) on October 3.
Vipasha Agarwal (right) and Tupur Chatterjee, modelled the collection of flowing gowns.
The collection also promises shirt dresses, floor-length drapes and body-hugging dresses, each artfully crafted with flower motifs, butterflies, dragonflies and jewel encrusted obi belts.
Agarvwal will present his line on the last day of the fashion week, October 17.
Also read:
~ Vibrant hues from designer Vikram Phadnis