Advertisement
September 20, 2004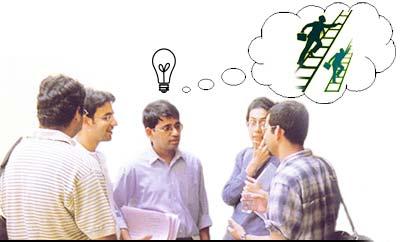 Your aim: To be among the country's management movers and shakers.
Your passport: The Common Admission Test. You've cracked it. And now you're at a premier management institute, all set to getting your MBA.
Or you have your MBA already and are already on your way to name, fame and glory?
What we need: Got shortcuts? Got some hard-earned mantras to ace CAT?
Share your tips with a fresh batch of ambitious students who will take the CAT exam on November 21. They need your gyaan!
What you need to do: Add your full name, what you are doing now, and the year you appeared for CAT. Along with the tips, of course!
Write to getahead@rediff.co.in