Home > India > Movies > Report


Discuss |
Email |
Print | Get latest news on your desktop

No more fat paychecks for Bollywood stars

Syed Firdaus Ashraf | November 13, 2008 13:02 IST


| | |
| --- | --- |
| Akshay Kumar | |
| | |
| | |
| | |
| | |
| | |
| | |
If you thought celebrities are immune to pay cuts, think again. The global economic meltdown has finally knocked on Bollywood's door. And this means no more fat paychecks for actors who earlier were wooed by corporates willing to spend crores of rupees to sign them up.
So the days where Akshay Kumar [Images] can command Rs 60 crore or Salman Khan [Images] Rs 40 crore for a film is going to become a thing of the past. With companies keeping their future film projects on hold (many of them are even telling top actors to renegotiate their prices), the future is looking very bleak for Bollywood.
"There is a general awareness of recessionary trends in the industry and there are steps being taken to reduce the fee structure. The stars are also realizing that projects have to be commercial viable and therefore they are making right gestures to reduce the fees," says Chief Executive Officer of UTV Motion pictures, Siddharth Roy Kapur.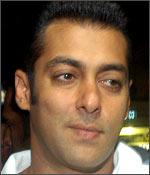 "The coming months are not going to be good for the film industry and sooner the people realize this the better it would be for them," adds Komal Nahta, Bollywood trade analyst.
The reason for all this backpaddling is that corporates who joined the industry to make fast moolah have over-estimated and stretched themselves by offering actors huge pay cheques without realizing how they are supposed to recover the cost in the event the films bomb.
The fact that big budget films like Drona [Images], Kidnap and Karzzzz did bombed at the box office have forced these corporates to take a long hard look at their finances. Even if the films did make money, the distributors felt that they were at losing end as they had paid through the nose in acquiring the territory rights of the film.
"A recent big hit film of a top Bollywood actor produced by a well-known Bollywood producer made huge money for him but the corporate house and the distributors suffered hugely. They paid a huge amount to the producer by buying different territories and could not recover the money. It was an eye opener to many people," said a distributor on condition of anonymity.
Says Komal Nahta, "Frankly, many corporates have been miscalculating the potentital of the Indian territory. The maximum all India net business a film today can do is Rs 35 crore. Given this number, the worldwide rights of a film deserve more than Rs 70 to 75 crore if it stars Shah Rukh Khan [Images] or Akshay Kumar and Rs 60 to Rs 65 crore with neither of them in the cast. But we all know how figures of Rs 100 crore and 125 crore are being thrown around as if they are the correct and deserving numbers."
Adds noted film director and producer Mahesh Bhatt [Images], "The corporates only created hype about Bollywood without understanding the business. They were giving big money to actors without understanding the basic economics of the film industry and many of them don't know what to do today."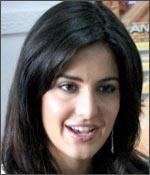 He did not stop there but blamed the media too, "The media too played an important role in hyping their projects by giving out hand outs of these corporates. They never questioned these figures that actors were being given by the corporate. They never asked how these corporates will make money if they pay crores to the actors."
He continues, "Look at any big corporate houses today. They came with lots of money but tell me only three of their films have made a mark. They invested in the dumbest of the projects and lost money. All their projects were full of hype and in reality all of them lost money. They just didn't know the business of our film industry."
Asked if all is lost for the corporate group in film industry, Indranil Chakraborty, Chief Operating Officer, Mumbai Mantra, Mahindra & Mahindra sponsored company says, "I don't think that way. You see this Diwali, Golmaal Returns and Fashion did good business at the box office. Now compare that with say white goods industry or gold buying spree during Diwali season, and you will find that the film business is still doing well."  
He however concludes, "I can however say that the euphoria of two years ago in the industry has definitely come down. Two years ago, a number of corporates came with fresh funds. But now that has stopped. They are busy making their movies and following a wait and watch policy till they complete their projects. But again, it is just like in any other business -- If a businessman opens ten retail shops, he will wait to see how those ten shops are doing and only then go and open his 11th branch."
Email |
Print | Get latest news on your desktop