Home > Movies > Bollywood News

'The verdict is very harsh'

Raja Sen | July 31, 2007 14:25 IST



Sanjay Dutt was sentenced to six years in prison, in connection with the 1993 Mumbai blasts case.

The actor, who will be sent to jail straight from court, has Rs 50 crores riding on him, as quite a few of his movies are waiting in the pipeline.

When we spoke to film personalities, most of them seemed very upset. Here's what they said: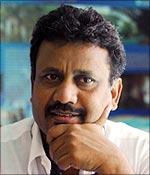 Anubhav Sinha, directed Dutt in Dus:
It feels terrible. I feel bad for a friend, an actor, a star. Since he's known to me, one always keeps hoping that nothing wrong will happen -- even if a negative thought came to mind, one would immediately reject it.
About the judgement, what can I say? 'Harsh' is such a subjective word. As a friend, I would feel the judgement is harsh.
Overall, my experience with him has been great, great, great! I wish I could have him in all my films, he's such an addictive actor.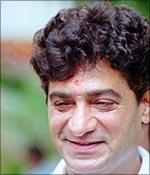 Indra Kumar, who is directing Dutt in the upcoming Dhamaal
I'm very, very sad. What else is there to say? It's definitely a harsh verdict. 
We are his friends, our thinking was wishful: we always wanted him to come out, just get probation.
One thing was declared that he is not a terrorist, and he was exempted from TADA. And when you look at that, this verdict seems much harsher.