Home > Movies > Bollywood News

Nikkitasha, Komal US Boogie Woogie champs

A Correspondent in New York | July 18, 2007 17:29 IST

Nikkitasha Marwaha of Washington, DC, and Komal Sharma of Illinois emerged winners in the United States in the senior and junior categories respectively in the Boogie Woogie Chalo America international dance competition sponsored by Sony Entertainment Television Asia. They will represent the United States in the international finals.

The US finals were conducted last month at the Royal Albert's Palace in Fords, New Jersey, and were presented by the Federation of Indian Association in New York, New Jersey and Connecticut.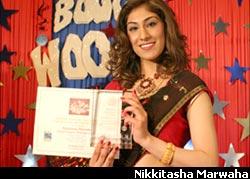 Marwaha was the junior category winner from the US, but lost to India in the international finals, in the first round of competitions held in 2003. She entered the contest in 2004 but did not qualify at the local level. She tried again as a senior level competitor and succeeded.
This spring, contests were held in eight locations, around the country. From the competitors, junior and senior finalists were chosen in the state level to move on to the US finals. Two were chosen from California.
From the eight state finalists, the judges, Bollywood actor Jimmy Shergill [Images] and designer and dancer Misha Patel, had a difficult task of selecting the winners.
'We had an amazing amount of talent at the competition,' said Rajan Singh, SET Asia's executive vice president for international business.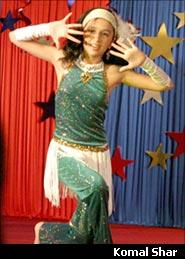 'It's wonderful to see that today's youth is still so connected to Bollywood and Indian pop music, even though they are spread throughout the world.'
The senior runner up was Kruti Shah of Los Angeles; the junior runner up was Luv Karia of Connecticut.
The other finalists were: Junior: Arnav Boppudi of Washington, DC; Shilpa Dias of Texas; Ananya Kar of Michigan; Ananya Ranjan of Los Angeles; Sindhu Ravuri of San Francisco; and Sarena Maya Shah of New Jersey.
Senior: Vaibhavi Bhavsar of New Jersey; Chinmayi Ghatrazu of Texas; Khushboo Mittal of Illinois; Anisha Patel of Connecticut; Margie Patel of Michigan; and Nisha Umesh of San Francisco.