Home > Movies > Bollywood News

Ash may star opposite Will Smith

Subhash K Jha | March 06, 2006 12:19 IST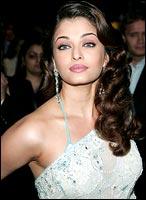 Hollywood star Will Smith met our very own Aishwarya Rai on February 26.
And the two stars hit it off very well.
At the end of the hour-long meeting, Smith's business manager James Lassiter offered Ash the lead opposite the actor in a film to be produced later this year. The details are now being worked out.
Says an eyewitness to the Will-Ash meeting: "To say they hit it off instantly would be an understatement. It was clear from the start of their meeting that Ash and Will were going to be buddies. Their laughter could be heard all the way to the ground floor! When Will's business manager offered Ash a role, she was all for it, more so when she heard the story."
| | |
| --- | --- |
| | More on rediff.com! |
| | |
It might be recalled that Ash was supposed to co-star with Smith in last year's comedy Hitch. Director Andy Tennant had confirmed this when this writer spoke to him.

Will Smith wants Chicken Tikka & Ash!

This time, Will is determined to have his way.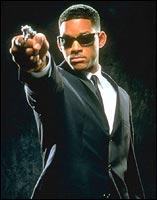 Smith's wife Jada Pankett-Smith could not accompany him on his India tour because she was playing music with her band in the US.
She received a sari from Ash. "It was a lovely gesture and Will seemed so touched," the eyewitness added.
Will gets jiggy with Indian Idols  
This will be Ash's next international project, after Jagmohan Mundra's Provoked and Doug Lefler's The Lost Legion.
Netflix delivers DVD rentals -- from $ 9.99 a month. No Late Fees, Free Shipping. Two week FREE Trial.