Home > Movies > Bollywood News

Will Ash and Aamir meet Bush?

Sheela Bhatt and Syed Firdaus Ashraf in New Delhi | March 01, 2006 17:25 IST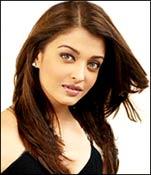 Aishwarya Rai has been invited to a luncheon meeting with President George W Bush on Thursday afternoon at Taj Palace, New Delhi. She will join other celebrities like industrialists Mukesh Ambani, Sunil Mittal and Ratan Tata. Confirming the news, Rai's business manager Hari Singh said, "I received a call from the office of the Minister of External Affairs, stating that they would like Aishwarya to attend."

Unfortunately, Ash is currently in Brazil, shooting for Yash Chopra's Dhoom 2.
Apparently, the lunch invite was delayed because of security reasons, as the list of invitees was to be kept secret. Hotel Maurya Sheraton -- where Bush is staying -- has already been condorned off, and a close 24-hour vigil is being kept. The entire hotel has been booked and no outsider can visit for the next three days. The Delhi government has also announced that students who have to attend exams should leave home early to avoid being caught in traffic jams because of security.


| | |
| --- | --- |
| | More on rediff.com! |
| | |
When asked if Aishwarya would make it for lunch, Singh said, "It is doubtful because she left for Brazil yesterday. The invite came to us very late."

Apparently, Aamir Khan has also been called, but there is no word on whether the reclusive actor will attend. He has strong views against American policy and has often criticised its imperialist policy.

At the time of release of Mangal Pandey, he said, "I saw close parallels between Mangal Pandey and today's time. At that time, the East India Company came to India and took over. They began destroying our country economically and enforcing their social views on us. They said they were doing us a favour. Today, America is doing the same to Iraq and Afghanistan. They say they are solving the problems of Iraqis and Afghans, but the fact is they are actually stealing."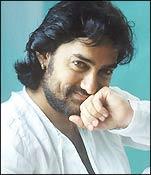 In the past, Bollywood personalities have been known to hobnob with heads of state. Shah Rukh Khan charmed the audience at a dinner meet when former Prime Minister Vajpayee invited Pakistan's President Musharraf for peace talks in Agra. Rani Mukherjee was present at the dinner too, and was told by President Musharraf that she was popular in Pakistan. 
Suman Ranganathan was another actress called on by former US President Bill Clinton when he visited India in 2000. She then told rediff.com that even saying 'Hi' to the President of the United States was a big thing to do in life.
Netflix delivers DVD rentals -- from $ 9.99 a month. No Late Fees, Free Shipping. Two week FREE Trial.