Home > Movies > Report

Court rejects Fardeen's plea in cocaine case

June 05, 2006 15:23 IST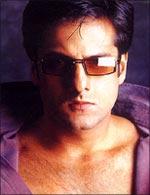 A special court has rejected Fardeen Khan's plea to amend the chargesheet filed against him in a cocaine seizure case.
The actor moved the court saying he was negotiating the purchase of one gram of cocaine from a drug peddler when the Narcotics Control Bureau arrested him in May 2001.
Fardeen's lawyer Aiyaz Khan pleaded that amending the chargesheet would help Khan's case because punishment varies according to the quantum of drug found on the accused. Possession of one gram of cocaine attracts a jail term of six months, while possession of two grams or more specifies 10 years of rigorous imprisonment under the Narcotics and Psychotrophic Substances (NDPS) Act.
Police claimed they arrested the actor while he was purchasing cocaine from a peddler, Nasir Abdul Karim Khan. A total of nine grams of the narcotic was seized from them, according to the chargesheet.
Also Read:
'I have it to get fresh': Fardeen Khan
Fardeen charged with attempt to buy drugs
Naseer was Fardeen's regular supplier
© Copyright 2006 PTI. All rights reserved. Republication or redistribution of PTI content, including by framing or similar means, is expressly prohibited without the prior written consent.