Home > Movies > Bollywood News

'Acting with Rajnikant would bring instant stardom'

A Ganesh Nadar | July 10, 2006 15:54 IST



Nisha Kothari was last seen in Ram Gopal Varma's Factory production, James. Although the film didn't create any ripples, the young actress seems to have gotten herself noticed -- at least by the Mahesh Bhatt camp. She will now be seen in Killer, produced by Bhatt and starring Emraan Hashmi and Irrfan.

The film, which appears to be inspired by Tom Cruise's Hollywood blockbuster Collateral, revolves around a single night, where Hashmi -- a cab driver -- has to drive around a stranger (Irrfan). Nisha plays a bar dancer who moves through different bars.

But even though Nisha gets to romance Emraan Hashmi, the actress has her sights elsewhere. She tells rediff.com about actors she would really like to share the frame with.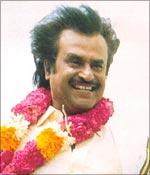 Rajnikant: My first choice. I like his style. Whatever he does, he does it in his own way. To top that, he is a great actor. He has such a large fan following in the South that acting opposite him would bring instant stardom for me there.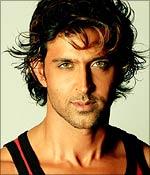 Hrithik Roshan: He looks very good. He has the personality and physique to play a superhero. And he dances so well too! It would be fun to dance with him.
He doesn't act in too many movies now, so a Hrithik movie always attracts attention. People wait for his movies.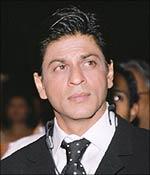 Shah Rukh Khan:  He is the king of Bollywood, so I would be lucky to get a chance to work with him. He is so good in romantic roles.
He can carry a film all by himself, yet his heroines always have an important part.
His characters have depth, so it would be a challenge to act opposite him.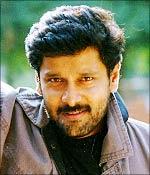 Vikram: He gives everything to his scenes. His expressions are very good and he is also a great action hero. His fight scenes look very authentic. Besides, his comedy is good too.
He has such a great rapport with his heroines. He is one of the most successful heroes down South. And, in spite of his popularity, he is known to be very down to earth.
It would be a different experience to act in the South. It would open up a new horizon for me.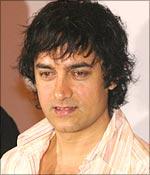 Aamir Khan: He is unique. He puts in a lot of hard work for every scene. If I get a chance to act opposite him, I would get to learn so much. Not only is he a great actor, he has also made his own movies.
Everyone who has acted with him has great things to say about him. Even Shah Rukh says he is the best contemporary actor.
I think I would become a better professional if I worked with him.