Home > Movies > Bollywood News

From Rang De to The Namesake

Patcy N | February 21, 2006 20:17 IST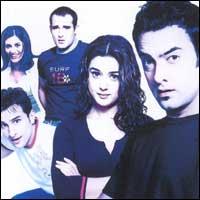 Not many people knew Arjun Bhasin before, despite the stylish costumes and look he designed for Dil Chahta Hai. But Rang De Basanti changed all that.
Born in Jamshedpur, the costume designer studied at Lawrence School in Delhi before moving to New York for further studies. He studied film, then fashion, at the Fashion Institute of Technology. After ten years in the Big Apple, he returned to India to work on Dil Chahta Hai. It happened through Zoya Akhtar, with whom Bhasin had worked on Mira Nair's Kamasutra.
The designer then left for New York once more, returning to India permanently just four years ago. He says he enjoyed the experience of Dil Chahta Hai and felt he could make a difference and do something interesting here.
Bhasin was always interested in cinema. He studied filmmaking as an undergraduate, then took up an internship for a film in the costume department. That is when he realized he wanted to be a costume designer. While still in college, he began training himself in the fields of cinema and design simultaneously. He worked through college with designers, assisting people, doing odd jobs like polishing shoes and ironing clothes.
Then, one day, a director asked him to work on the design for his film, for which had absolutely no budget. Soon, other job assignments came along. Farhan gave him Dil Chahta Hai based on his work he had seen in New York.
When asked about where he gets his ideas from, Bhasin says, "Films are very trendy and people do copy them, but designs are copied from the street. I get all my ideas from just walking around the street."
One of the best experiences he has had in the field came from designing a ballet in Italy and Greece. "It was a completely different language from cinema. The costumes are dictated by how the dancers can move and how the costume influences the movements, as oppose to just the looks."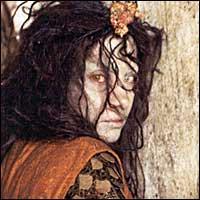 Bhasin believes every designer has his or her own outlook. There are different ways of approaching a character and creating a look. "I don't think there is ever any correct look or wrong look," he adds.
Aamir's small beard in Dil Chahta Hai was Farhan's idea, something he had seen elsewhere. "We wanted him to look very different and this really suited him," says Bhasin. When asked about the work he has enjoyed doing in India, he says,
"The fun look I loved doing was Shabana's (Azmi) for Makdee, directed by Vishal Bhardwaj. As we wanted elements of folklore, Indian myth and old witch stories from the West, there was lot of work and research."
He feels that, with the amount of work and time he has spent in the industry, he has made his presence felt. Is it difficult to survive here? "I don't find it difficult to be in the industry," he replies. "Because I am doing something I love to do, and get paid for it. As far as competition is concerned, it exists in every field. I am not competing with anyone because no two designers are given the same job."
He feels great when people say they liked his designs in Dil Chahta Hai, considering the film is already 5 years old. "Designs just move from the streets to the films, and from films back to the street. That is a nice, rewarding feeling."
Next up is Namesake, where Tabu and Irrfan Khan play a middleclass couple from Kolkata who have moved to the US. They have two children who are incredibly American and feel alienated in their own home.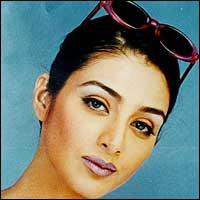 "The conflict of design in this film is trying to create two different worlds in the same house," says the designer. "The children are completely American and slightly influenced by their Indian heritage. The parents are Bengali and slightly influenced by the Western culture. It is a design clash of ideologies."
So, Tabu wears Bengali saris and adapts to cold New York by wearing a sweater and sneakers. Irrfan plays a professor in a college. As the movie is based in 70s and 80s, he wears American workingman clothes by day, and soft kurtas and lungis at home by night.
Namesake is complete, and Bhasin is now doing another film with Excel Entertainment directed by his friend Reema Kagti. The movie will have 14 characters, with 10 to 12 changes each, making for around 200 costumes in all. It explains why the designer tries to work on just one movie at a time.