Home > Movies > Bollywood News

The stars talk about romantic films

Subhash K Jha | February 14, 2006 19:08 IST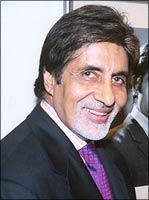 They have created a great many romantic classics that couples across the country and abroad have 'oooh'ed and 'aaah'ed to with loved ones. We thought it would be nice, therefore, to ask the stars what their idea of a romantic film was. This is what they told us:
Amitabh Bachchan: "My favourite romantic film is Guru Dutt's Kaagaz Ke Phool… for no one particular reason."
Hrithik Roshan: "Nick Cassavetes' The Notebook is my all-time favourite romantic film, though it isn't as good as the book. Then there's Titanic -- the best romantic film ever made. My favourites in Hindi are Sanjay Leela Bhansali's Devdas, Sooraj Barjatya's Maine Pyar Kiya, Sanjay Leela Bhansali's Hum Dil De Chuke Sanam, Karan Johar's Kuch Kuch Hota Hai and my own Koi…Mil Gaya."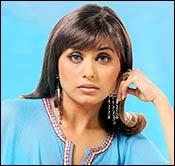 Rani Mukerji: "I love Titanic because the love in the movie was pure, real, passionate and unconditional. I love Dilwale Dulhaniya Le Jayenge (DDLJ) and Kuch Kuch Hota Hai for being so pure and yet so believable. You want a character like Raj to sweep you off your feet and go to any lengths for love. I love Black for being such a sublime love story between and a teacher and student. It was a love much beyond the ordinary. There's also Qayamat Se Qayamat Tak. I was in school when I fell in love with the Aamir-Juhi pair. It was my first experience of first-love on screen."
Vikram Bhatt: "Mughal-e-Azam. It is an epic love story. Qayamat se Qayamat Tak is the best adaptation of Romeo & Juliet. Gadar is also a great romantic drama."
Farah Khan: "Bobby, Love Story and Ek Duuje Ke Liye…great music, unusual settings and watchable even today. And the lead pairs in all three were new. They shared great chemistry."
Dino Morea: "The ultimate romantic films for me are Notting Hill, Pretty Woman, Ghost and Dil Hai Ki Manta Nahin."
Ekta Kapoor: "It will have to be Maine Pyar Kiya and Love Story (the English one)."
Ashutosh Gowariker: "Bobby, for its endearing characters, especially the two fathers played by Premnath and Pran, high romance quotient between Rishi Kapoor and Dimple Kapadia, superb cameos by Durga Khote and Prem Chopra. Perfect representation of the rich-poor divide, and a narrative that holds together even today."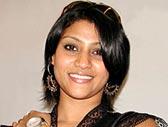 Konkona Sen-Sharma: "Happy Together, Too Young To Die, Jules Et Jim and Smiles Of A Summer Night. There must be many more."
Sameera Reddy: "I love Splash because love has no boundaries, Il Postino because it's Pablo Neruda's poetry set in Italy, Hum Dil De Chuke Sanam because it evokes the feeling of true love and Pakeezah because it evokes nostalgic love."
Rakeysh Omprakash Mehra: "Truly romantic films? Bimal Roy's Devdas, Casablanca, The English Patient, Guide, Ek Duuje Ke Liye, Mughal-e-Azam, Kidar Sharma's Jogan and, in some ways, Pyaasa."
Riteish Deshmukh: "DDLJ evoked a desire to fall in love, Kuch Kuch Hota Hai displayed a maturity in dealing with love (the scene between Shah Rukh and Kajol when they meet after eight years was superb), and Hum Dil De Chuke Sanam said that love was far superior when you put your loved one's feelings before your own."
Adnan Sami: "Mughal-e-Azam, Pakeezah, Devdas (both the Bimal Roy and Sanjay Bhansali versions) and Umrao Jaan."
Rituparno Ghosh: "Teesri Kasam, because it showed a romance between two people who are oblivious of their feelings for one another. Guide reflected director Vijay Anand's maturity in dealing with relationships. Charulata -- Satyajit Ray's most acutely romantic film, Kaagaz Ke Phool -- Guru Dutt on why he died, Pakeezah -- the fallen woman's search for true love, Hazaaron Khawishein Aisi -- it opened up wounds that even love wouldn't heal, Roman Holiday -- Audrey Hepburn and Gregory Peck were like Dev Anand and Waheeda Rehman in Guide, without the songs."
Nikhil Advani: "Guide was truly tragic! Godard's A Bout De Soufflé is a superb story about unrequited love. Woody Allen's Annie Hall is funny, mad and eccentric. I think Amitabh and Jaya Bachchan in Sholay were silently and intensely romantic. When Harry Met Sally is a modern and urbane take on love. Ye Tu Mama Tambien is a great road movie with a hidden love story."
Madhur Bhandarkar (filmmaker): "Ek Duuje Ke Liye -- the bold theme of a romance across regional barriers is just the kind of thing I'd like to attempt. K Balachander's direction and Laxmikant-Pyarelal's music was amazing. Then there was Kamal Haasan in his Hindi debut, who made a perfect pair with Rati Agnihotri."
Apoorva Lakhia (filmmaker): "It will have to be Yash Chopra's Lamhe. It reminds me of my favourite book, Love In The Time Of Cholera by Gabriel Garcia Marquez, the story of one man's yearning to find true love over a long period of time."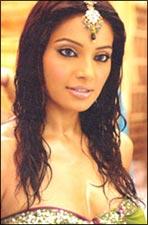 Bipasha Basu: "Ghost. I like the theme of eternal love beyond the living, Arthur Hiller's Love Story showcases the strength of love. DDLJ because it is just simply so romantic and makes you feel happy and good about falling in love."
Subhash Ghai: "My favourite romantic film will have to be Kuch Kuch Hota Hai -- a daughter's search for her father's lost love. It was told brilliantly by Karan Johar, who is my favourite filmmaker from the 90s."
Mahesh Bhatt (filmmaker): "It has to be David Lean's Dr Zhivago, an intimate tale of forbidden love set against the backdrop of a country at war. It is a passionate movie about passionate people during passionate times -- a film that refuses to wither."
Raveena Tandon: "I loved the 'taming of the shrew' angle in Betaab. My dad's (Ravi Tandon) film Khel Khel Mein was full of youthful energy and superb music. Qayamat Se Qayamat Tak, Aandhi and Hero for their haunting music, and Ek Duuje Ke Liye, in which I could feel the couple's pain."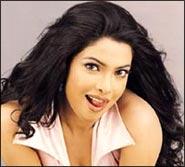 Vidya Balan: "My favourite romantic films are DDLJ, Dil Se and One Fine Day."
Priyanka Chopra: "There are too many to pick from! DDLJ, Maine Pyar Kiya, Kuch Kuch Hota Hai, Casablanca and Jerry Maguire. I remember every dialogue from these films."
Ram Gopal Varma: "I have no favourite romantic films. I don't like romantic films!"