Home > Movies > Report

Actress Kuljeet Randhawa commits suicide

February 09, 2006 10:56 IST
Last Updated: February 09, 2006 14:28 IST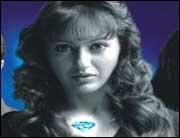 Television actress Kuljeet Randhawa allegedly committed suicide at her apartment in Juhu, suburban Mumbai, the police said Thursday.
Kuljeet, 30, who became popular for her role in the serial Koh-I-noor, hung herself Wednesday evening, the police said.
A maid discovered the body late Wednesday night and alerted the police, they said.
In a suicide note, Kuljeet said she was ending her life, as she was unable to cope with life's pressures, the police said.
© Copyright 2005 PTI. All rights reserved. Republication or redistribution of PTI content, including by framing or similar means, is expressly prohibited without the prior written consent.