Reacting to a showcause notice sent by the Pakistan Cricket Board, veteran all-rounder Abdul Razzaq said he would consult his lawyers before responding.
The notice was given to Razzaq for criticising Hafeez after the team's semi-final ouster from the ICC World Twenty20 in Sri Lanka.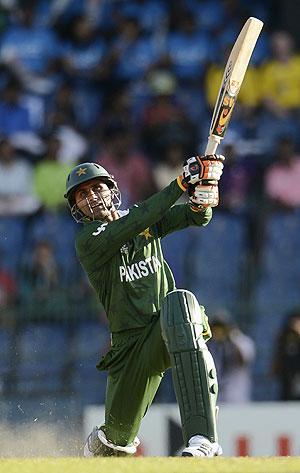 Razzaq blamed Hafeez for dropping him for the semi-final and said the captain should have had the courage to admit this instead of shifting the blame on the team management.
"What Razzaq has done is a serious offence under the code of conduct and we have sent him a notice asking him to respond within seven days," a PCB official said.
The all-rounder's remarks indicated conflict within the team.
"I will see the showcause notice and consult with my lawyer before deciding on my future course of action," Razzaq said.
"I will be looking into my options before deciding what to do about the notice," he added.
Razzaq does not feature in the PCB's list of centrally contracted players but an official said he was a signatory to the code of conduct and was bound by the rules.
Meanwhile, another official close to the matter said a disciplinary hearing will be held if Razzaq fails to satisfy the PCB with his reply.
The all-rounder reiterated that he remains disappointed at being dropped from the team for the semifinal and was upset at Hafeez who said that the decision to include Sohail Tanvir in his place was taken by the team management which wanted to play an extra bowler.
A source close to the matter said as soon as the PCB Chairman returned from Colombo, he would meet the manager and the coach to get their views before summoning Razzaq and Hafeez over the matter.
"The Chairman is not happy with this matter being made public," the source said.
Razzaq, 32, has played 265 One-day Internationals and 30 T20 matches for Pakistan.
He has been in and out of the team for the last few years and has on many occasions voiced his disappointment with the selectors and management.
Photograph: Philip Brown/Reuters