Pakistan has had a wonderful start to their 2011 World Cup captain -- winning their opening three matches, but their performance has been anything but flawless.
While the bowling, led by Shahid Afridi, the leading wicket-taker in the tournament, has managed to do the job for them in all the three matches they have played, it is the batting that is proving to be a cause of concern for the former champions.
The Pakistani batting woes is largely due to the fact that their opening batsmen have failed them completely.
In the three matches that Pakistan has played thus far, Mohammad Hafeez and Ahmed Shehzaad have contributed 11, 28 and 16 runs respectively for the opening wicket. And therein is the concern.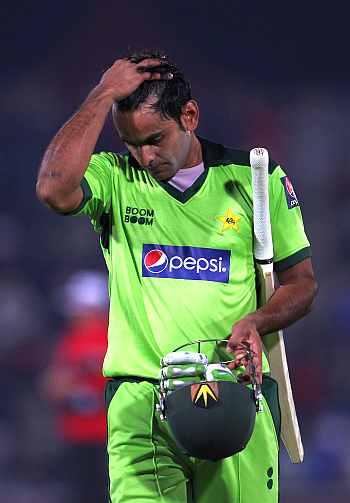 "We have enough confidence in our openers," says Misbah-ul-Haq, the vice-captain, trying his best to put up some defense for the under fire openers.
"There are occasions when they have failed but it is something that happens, especially because playing against the new ball is the toughest job," he elaborates, adding, "But they are good players and we hope they will perform well in the matches ahead."
Misbah though does admit the fact that the batting is an area of concern for Pakistan.
"The way we are batting at the moment, there is a lot of scope for improvement," he says categorically, before adding, "Our batting has done well recently, particularly against New Zealand.
"So we hope that they go there and perform well," he added. 
The vice-captain opines that besides the batting, his side also needs to step up in the field.
"Fielding has improved a lot but there are patches where we fumble," explains Misbah, adding, "We need to ensure that there is a certain consistency in our fielding."
The 36-year-old believes as the tournament progresses Pakistan will have to iron out their weaknesses if they are to go the distance.
"The bowling has been good enough but we need to overcome the flaws that are there," explained Misbah, before adding, "With every match, we should aim at improving our performance."
Photograph: Getty Images