Netherlands captain Peter Borren vowed to make a statement with his team's performances at the World Cup following the governing body's decision to leave out most of the associate teams from the 2015 event.
The Dutch gave England a real scare before narrowly going down in Tuesday's Group B match in Nagpur, a display that appeared to challenge the International Cricket Council's (ICC) decision to adopt a 10-team format -- rather than the current 14 -- for the next World Cup.
Borren said he now wants to prove a point.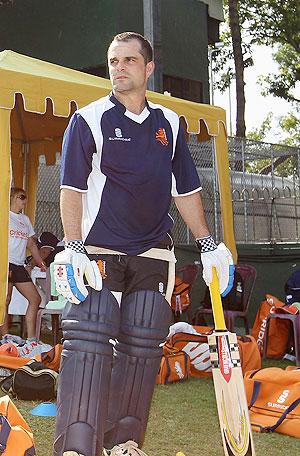 "A decision like that from ICC puts a little bit of pressure on us to perform," Borren said at Feroz Shah Kotla ground on Saturday.
"Obviously we had a good performance against England and we hope to put on (more) good performances and make our own statement in the park rather than sitting here... and say it's wrong."
Netherlands' next chance to create an upset will be when they take on a depleted West Indies side at Kotla on Monday.
Asked if he felt strong performances by his team could force ICC into making a u-turn, Borren said: "I'm not sure what's going to make a difference when it comes to decision making.
"It almost looks the decision is kind of being made. Through our forms, we can make our own statement... I think the associates bring a lot to the World Cup and hopefully we can prove that."
Asked for his view on the debate, coach Peter Drinnen said, "No one can see too far down the road. Our programme is always guided heavily by ICC... it will be good if we continue to play at this level."
Photograph: Getty Images