England are the current World Twenty20 champions, but their success in the mega-event last year was not reflected at the 2011 Indian Premier League Players's two-day auction, that concluded in Bangalore, on Sunday.
Only seven of the England players were picked up the ten franchises and that too for modest prices, while their star performers in the Ashes in James Anderson and Graeme Swann were not taken by any of the teams.
Even Kevin Pietersen went for a cut-price deal when he was brought by Deccan Chargers for $650,000 more than half the amount Royal Challengers Bangalore had paid for him in the first year when he fetched $1.55million.
Bangalore owner Vijay Mallya explained that the availability of the England players was a big issue, with the Ashes champions scheduled to host Sri Lanka in a Test series, starting in Cardiff, on May 26.
"One dampener was the availability of the England players and clearly the preference atleast from my point of view was to bid for players who had 100 percent availability. So that's one thing that I am sure influenced people while considering English players," Mallya said.
Interestingly, Sri Lanka's players got a good response from the various franchises with Mahela Jayawardene being sold to Team Kochi for $1.5 million, while Angelo Mathews ($950,000), Kumar Sangakkara ($700,000) and Tillakaratne Dilshan ($650,000) got high prices despite taking part in that series.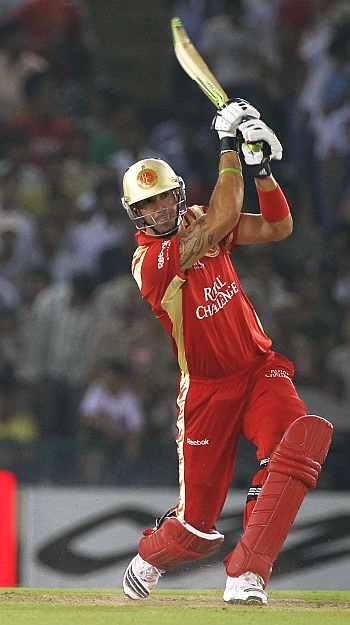 Mallya pointed out that the English players had over-priced their reserve price, harming their chances of being taken up by the franchises.
"In general and on an average all the England players, I think, were overpriced. Had they been more aggressively priced in terms of their reserves I think they would have been some bidding for them," he said.
IPL chairman Chirayu Amin clarified that getting a late NOC from the England and Wales Cricket Board was not a factor in the lukewarm response to their players.
Mallya also seconded his opinion. "They [ECB] communicated in the wee hours of the morning and before the auction started the governing council said that English players so that could not have in any way affected their prospects."
Kings XI Punjab co-owner Ness Wadia, however, argued that claim saying if the English players had been cleared earlier, they had a good chance of attracting high bids because the team owners would then have had time to plan for them.
"In any business, you need to know and you need to have clarity. It wasn't a deterrent because we were not sure if they coming totally or not. We got strategy A, B or C but it would have helped their own cause if they would have let us know their decision earlier and it would have helped some more English players even though they have done really well. I would agree with Vijay that some of the base prices were probably high," he said.
A total of seven England players were sold at the auction:
Kevin Pietersen sold to Deccan Chargers for $650,000
Stuart Broad sold to Kings XI Punjab for $400,000
Eoin Morgan sold to Kolkata Knight Riders for $350,000
Paul Collingwood sold to Rajasthan Royals for $250,000
Owais Shah sold to Team Kochi for $200,000
Dimitri Mascarenhas sold to Kings XI Punjab for $100,000
Michael Lumb sold to Deccan Chargers for $80,000