Former Australian leg-spinner Shane Warne has criticized England players for their urinating antics and called the behaviour crass and arrogant.
According to the Sydney Morning Herald, while players are certainly expected to celebrate victory, the incident threatens to take the shine off England's achievement in winning three successive Ashes series.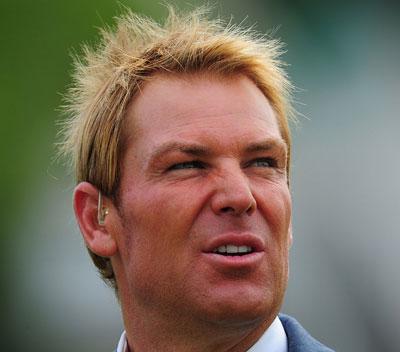 Warne said that it was best to celebrate within the confines of the dressing room and to go and disrespect something as ancient as the Oval pitch in such a manner was crass and arrogant.
An investigation has been launched and Surrey are likely to demand an apology from the ECB for the incident which happened just before midnight on Sunday as the players celebrated their Ashes success, the report said.
The incident came to light because journalists from Australia were still present at the ground, the report added.
UK Sports Minister suggests 'urination' reports could be case of 'sour grapes'
Meanwhile, Britain's Sports Minister has said that the reports of England players urinating on the Oval pitch could be a case of sour grapes from the country who lost 3-0 in the Ashes.
According to news.com.au, England players took turns to relieve themselves on the pitch four hours after bad light forced a draw in the fifth Test.
However, the minister said that if the incident had actually happened, it was not good behaviour and suggested the ECB to investigate.
He also said that common sense did not prevail as the umpires stopped play with 21 runs to win off four overs.