Former India batsman Vinod Kambli announced his retirement from first class cricket in Mumbai on Friday.
The 39-year-old, who represented India in 17 Tests scoring 1,084 runs, at an average of 54.20, besides 2,477 runs in 104 ODIs, said though he wanted to play alongside Sachin Tendulkar for one last time, and also in the Indian Premier League), it was not possible.
"Till the last year, I was raring to go. My fans wanted me to play even in the IPL. If Sachin is fit at this age, why can't I be?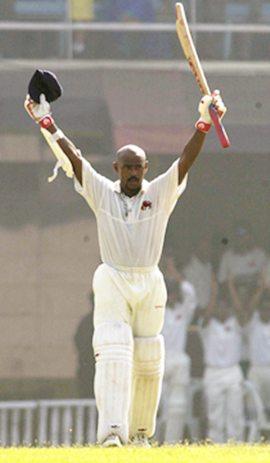 "I served Mumbai (cricket) for long, but the selectors ignored me. I'm disappointed," he said, getting emotional.
"I performed well in Test cricket, but, unfortunately, I didn't have a long career. I was the fastest to score 1,000 runs (in Tests for India). I thank the BCCI, Mumbai cricket for whatever they have given me," Kambli maintained.
Kambli said his tears during India's loss in the 1996 World Cup semi-final against Sri Lanka at the Eden Gardens, Kolkata were real and he had cried for the nation.
"The emotions that came out during the 1996 World Cup were true. I cried for the nation. I thought seriously that we had the talent to win that World Cup. We were in a strong position and then we faltered."
Kambli, who has also played first-class cricket for South African team Boland, said he had informed about his decision to retire to Tendulkar, and his coaches and family members, and wished him well.
He said he is looking forward to taking up coaching and producing good cricketers.
Kambli scored 9,964 runs, including 35 centuries, from 129 first-class matches, at an average of 59.67.