Recovering from a back problem, India fast bowler Umesh Yadav has resumed training and is hoping to attain match fitness as early as possible, although he could not give a specific time frame.
"It's all better now. I started bowling this Monday, for the first time in one-and-a-half months. The pain is gone now; I have to train again and gradually start bowling at 100 percent," Yadav said.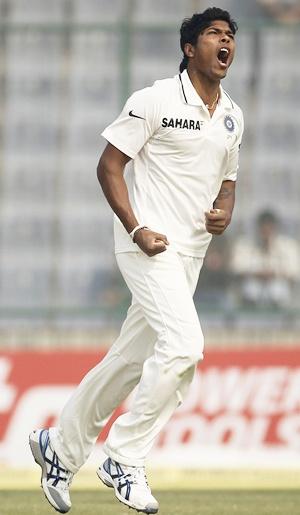 Yadav has been out of action with what he calls "stress reaction" since the Ahmedabad Test against England last November.
He is itching to get back on the field but Yadav hasn't been given a certain time frame by which he can expect to be back in action.
"I have just resumed training so it will take time. It's not like I can start bowling immediately now that the pain is gone. I will have to take this slowly. Next week, I will start bowling in the ground, at 30-40 percent. Then we will decide how much more I should do in the week after that," he was quoted as saying by ESPNcricinfo at the National Cricket Academy, where he is undergoing rehabilitation.
Yadav has had a stress fracture three years ago, and is glad that his condition was detected early this time around.
"This was not a stress fracture. This was what we call a stress reaction, which happens with too much load on the back, but it is good we came to know of it early because if you keep adding onto it, it can result in a fracture too. That would have taken at least six months to recover from."
The pacer is confident of not losing out on pace after he returns.
"I had a stress fracture three years ago, but I bowled at the same pace when I came back. It's more a mindset. My mindset has always been to do what comes naturally to me. I am not going to change my natural pace."
Photograph: Adnan Abidi/Reuters