Removed from an ICC committee following allegations of pressure from India, Tim May says it is time someone "stood up to the cancer of stand-over tactics" that defines cricket's governing body.
May was replaced on the ICC cricket committee by former India leg-spinner Laxman Sivaramakrishnan, who is employed by the Board of Control for Cricket in India as a commentator.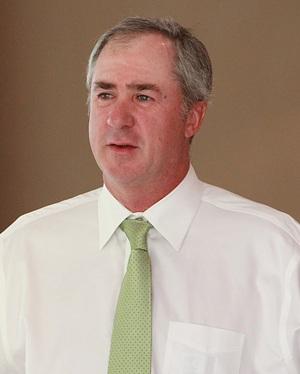 The furore was caused following allegations that BCCI forced a re-vote to get Sivaramakrishnan appointed on the ICC Cricket Committee after May won the initial vote 9-1.
"The only thing that I can say and reinforce, is that this issue isn't about (from my perspective anyway) whether Siva or I got elected or not, but it's about was the process compromised?" the former Australian off-spinner was quoted as saying by the Sydney Morning Herald.
"Did boards interfere and make threats to captains to change their votes -- which leads to the crux of the matter -- that we (FICA) on behalf of all players need to ensure that the players' representative is actually the representative chosen freely by players, not one forced upon the players by boards," he added.
The Federation of International Cricketers' Associations, of which May is the CEO, has urged the ICC to investigate allegations that the boards of five countries had put direct pressure on their captains to switch their votes from May to Sivaramakrishnan while choosing their preferred player representatives.
"We want ICC to take notice and police their own processes, and not just turn their back on stuff that they are fully aware of. It's time someone stood up to this cancer of stand-over tactics that defines the ICC these days," he said.
May said while he supports some aspects of the BCCI, "there are other aspects that concern me and others".
Though he refused to comment on the specifics of his non-election, May insisted it was ICC's chronic failure to enforce its own standards of governance.
The ICC is yet to comment on the matter.
Image: Tim May
Photograph: Jan Kruger/Getty Images