Former Australia skipper Steve Waugh said it is for Sachin Tendulkar himself to decide whether it is time for him to retire from international cricket but his personal opinon is that the Indian master is not playing upto his previous standards.
"What is your opinion," Waugh, who was in Kollam on Sunday to attend a private function, shot back, when reporters sought to know from him how he rated Tendulkar's current performance.
- I am not God of cricket: Tendulkar
"He is playing better... but he is not playing upto his standards. He himself has to decide (whether it is time to retire or not)," Waugh said.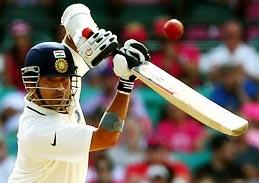 Waugh said he believes that Test matches are important to maintain quality and standard of cricket though limited over events like the Indian Premier League are medium for the young players to prove their talent.
"Tests are important to maintain both quality and talent. That cannot be replaced by limted over matches," he said.
Waugh, who arrived in Kollam on Saturday night celebrated Kerala's summer festival 'Vishu' with the locals by lighting the traditional lamp to mark the beginning of New Year according to the local calendar.
Waugh, 47, led Australia in 15 of their world record 16 consecutive Test wins and to the 1999 World Cup title, playing 168 Tests and scoring 10,927 runs. He has also scored over 7500 runs in 325 One-Day Internationals.
Photograph: Mark Nolan/Getty Images