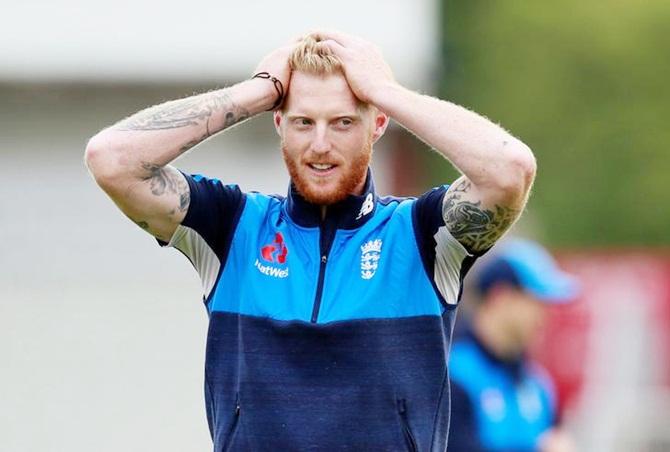 Image: England all-rounder Ben Stokes during a training session. Photograph: Jason Cairnduff/Reuters
England all-rounder Ben Stokes apologised on Wednesday to TV personality Katie Price and her son Harvey for a video that appeared to show him mocking the disabled boy.
Stokes is suspended by England pending an investigation into an incident outside a Bristol nightclub last month for which he was arrested on suspicion of causing actual bodily harm.
England's Test vice-captain said he had seen a clip of Harvey being asked on television how he responds to "internet trolls".
"I foolishly attempted to copy the clip after I saw it a few times," Stokes said on Twitter.
"I should never have done this and I am so sorry," he added.
"It was absolutely not my intention to offend Harvey, Katie or anybody else."
Price described Stokes's behaviour as "disgusting".
"I have written to both Harvey and Katie to say sorry and prior to this offered to meet in person at the end of last month with a view to also getting behind their petition about online bullying," Stokes said.
"I do hope I can put this right."
Stokes also found out on Wednesday that his sponsorship agreement with sportswear manufacturer New Balance had been terminated.
"New Balance does not condone behaviour by our global athletes that does not match our brand culture and values, and therefore we have ended our relationship with Ben Stokes, effective October 11, 2017," the American company said in a statement.
Stokes, 26, had not previously spoken publicly since he was arrested following a night out after England beat West Indies in the third One-day international.
The England and Wales Cricket Board said last week that Stokes would not travel to Australia on October 28 with the Ashes squad but no decision has been taken regarding his participation in the five-Test series which starts on November 23.