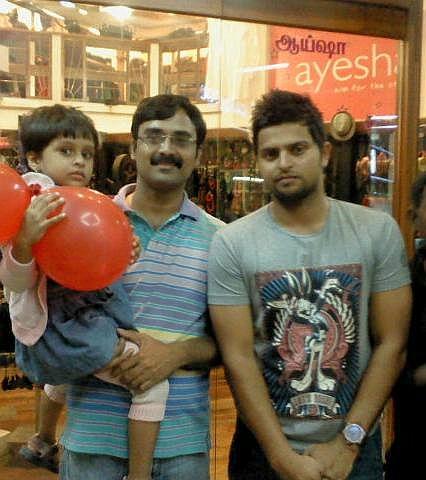 Reader R. Rajesh sent us this picture.
'I spotted Suresh Raina, Indian Cricketer on 30.12.12 on the eve of the 1st ODI between India and Pakistan in Chennai,' he says.
Thanks, Rakesh, for sharing this picture.
If you encounter your favourite cricket/sports personalities, do send the photograph or video to sportsdesk@rediff.co.in. We will feature the best images right here on Rediff Sports or Rediff Cricket.
- More reader photographs: Cricket | Sports
Image: Suresh Raina