Former Indian captain Sourav Ganguly on Friday refused to react to former coach Greg Chappell's claims that Rahul Dravid did not get enough backing from teammates during his stint as India captain, insisting that he is not bothered by the Aussie's comments.
Without naming Ganguly, Chappell in a newly-released book has written that Dravid could have become the most successful
Indian skipper but the Bangalorean's success was not enjoyed by some of the members of the side. 
"I don't think his (Greg Chappell's) comments has put me against Dravid. I've read the comments he has made (in the book 'Rahul Dravid — Timeless Steel'), he said.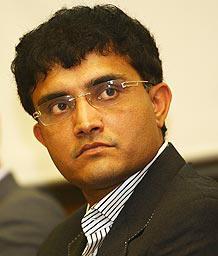 "He can write whatever he likes. But I don't want to speak about Greg Chappell anymore," Ganguly told PTI, in no mood to be provoked by the former India coach with whom the left-hander had a stormy relationship. 
Recalling how Dravid led India to nine ODI wins in a row by inserting the opposition after winning the toss, going on to pilot the team to a world record of 17 consecutive wins batting second, Chappell wrote, "Sadly the success of the team was not universally enjoyed within the team." 
"Some individuals felt threatened by the new world order and appeared to work against Rahul," the Aussie wrote. 
"Had he been given the same wholehearted support in the role that he had given others, I think the recent history of Indian cricket may have been very different and he could have gone on to become the most successful Indian captain ever." 
Stating that the same approach had helped India win Test matches abroad, Chappell wrote, "A similar approach to Test cricket brought about India's first overseas victory in the West Indies for 35 years and a first-ever Test victory in South Africa, which could have been turned into a series win if the team had batted better in the second innings in the final Test in Cape Town."