The World T20 is round the corner, but most of the major cricketing nations are involved in some series or the other, Team India's schedule, in particular, being choc-a-bloc.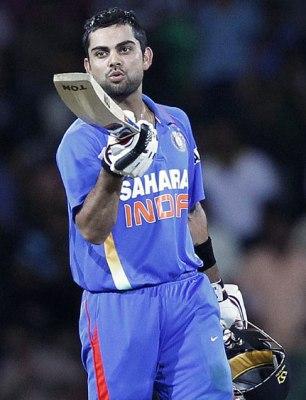 In such a scenario, the least the teams could expect is some respite ahead of the flagship T20 event. Instead, most of the countries will be busy playing the Asia Cup, being hosted by Bangladesh.
One may argue that the tournament involves only Asian countries. But, then, how many other countries play cricket?
Yes, about half the world's cricketing nations come from the continent. They play bilateral series against each other on a regular basis and square off again at multi-national events, like the World Cup.
Take, for instance, Sri Lanka. They are involved in a bilateral series with Bangladesh, the venue for the tournament. The Asia Cup, and subsequent World T20, only prolongs their stay in the country by a few more weeks.
Connoisseurs who just can't get enough of cricket might also argue that having such a tournament in the same nation that hosts the World Cup acts as a dress rehearsal. After all, doesn't football have the FIFA Confederations Cup?
But, then again, that tournament is a year, not weeks, before!
With most of the teams playing round the year, doing away with such a tournament will lessen the burden on the overworked players to a considerable extent, apart from giving them much-needed rest.
Besides, the whole point of having a tournament to promote cricket in a continent crazy about the game is pointless anyway.
What you have is the same set of four nations playing each other every two years, with three of them - India (five titles in 10 appearances), Pakistan (two titles) and Sri Lanka (four titles) - sharing the honours on rotational basis.
The idea of giving new countries an opportunity goes kaput considering they aren't persisted with.
Teams like Hong Kong and the United Arab Emirates have been included, and subsequently dumped. What becomes of Afghanistan, first timers in this edition, remains to be seen.
With the number of teams participating in the ICC events - like the World Cup - increasing on a regular basis, the whole idea of a separate tournament for Asian nations seems far-fetched.
Thus, in such a scenario, is a tournament like the Asia Cup still relevant?
Tell us!