Disgraced former Pakistani Test captain Salman Butt has accused former team-mate Shahid Afridi of giving a statement against him in the spot-fixing case to get over the shock of losing his captaincy.
Salman claimed that Afridi's statement against him led to the ban and jail terms for him and two other Pakistani players, Muhammad Aamir and Muhammad Asif, reports the Daily Times.
All three have served their jail terms in the United Kingdom, but are still under a minimum five-year ban from the International Cricket Council anti-corruption tribunal for their role in the spot fixing scandal that broke out during Pakistan's tour to England in 2010.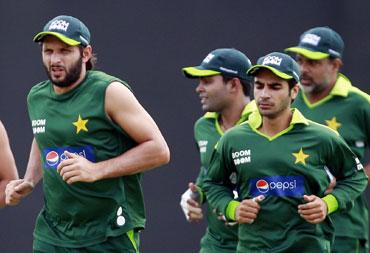 "I think he was upset and in a shock over the captaincy issue, and, that is why he gave the statement against me. I have never indulged in any match or spot fixing, and, I never gave any instructions to Aamir to bowl the no-ball during the Lord's Test against England," Salman claimed.
Salman said he would continue to plead his innocence against spot-fixing charges, and added that he was finding it difficult to bear the legal expenses.
"I also wanted to appeal my case with the International Court of Arbitration for Sports in Switzerland, but the Pakistan Cricket Board didn't support me at all," he said.
Salman said he had not given up hope of making a comeback to the national team once the ICC clears him.
"I know it will require a lot of hard work, but I am not giving up, because I have been jailed and banned for something I didn't do," he said.
Except for Asif, Salman and Aamir have both returned to Pakistan after serving their jail sentences.