Machdar Motorsports, the promoters of i1 Super Series Championship, today dismissed reports that cricket icon Sachin Tendulkar has picked up a stake in the motorsports event, saying that they were speculative and "not true".
"The reports are speculative and reports about Tendulkar buying a stake are not true. We would be in a position to give details about the teams early next week," Machdar Motorsports CEO M Darshan told PTI.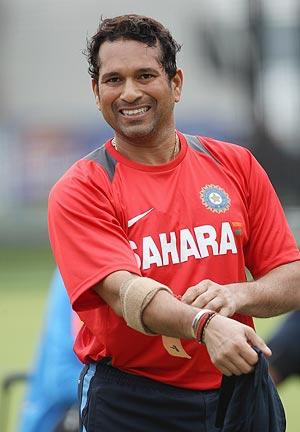 Reports have said that Tendulkar, a huge motor sports fan and who was present at the inaugural Indian F1 Grand Prix at Greater Noida, held a 26 per cent stake in the nine-team Super Series with promoter Anjana Reddy. 
Darshan said that Ten Sports channel has been signed up as the broadcasters of the USD 2 million prize money championship. 
"We have tied up with Ten Sports as the broadcasters for one year with them having the first right to continue next year," Darshan said. 
He said that another star Indian cricketer Yuvraj Singh "had shown his intent" to buy a stake in one of the teams in the past but the deal has not been concluded. 
At its launch event in August, the promoters had announced that i1 Super Series, based on the popular city based franchisee format, would have nine teams representing nine different cities in the country. 
The event is scheduled to be held from December 18 this year to February 25 next in seven Asian cities, including Delhi and Chennai.
"Each team will race with two cars, thus forming an 18-car grid. The team has to have one Indian and one International driver per car. The race will tour across 7 cities in Asia - New Delhi, Chennai, Abu Dhabi, Doha, Dubai, Kuala Lumpur and Pattaya," the promoters had said. 
Machdar Motorsports released the proposed race calendar for the season, which is scheduled to begin on December 18 in Delhi and culminate in the final race on February 25, 2012 in Chennai. 
i1 Super Car Championship will be held under the aegis of FMSCI and FIA. We are going to only use FIA approved cars, race in FIA approved tracks and follow all FIA regulations and guidelines. We have begun the process of getting our race certified by FMSCI and FIA", Darshan had said at the launch.
The nine franchisees are being sold at a base price of 5 Million USD and it is available only by invitation and not auction," the organisers had announced.