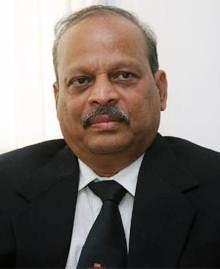 A day after a city civil court restrained Union Minister Sharad Pawar from functioning as Mumbai Cricket Association president, the MCA managing committee appointed vice-president Ravi Savant as its interim chief.
On Tuesday, Judge M S Sharma passed the interim order while hearing an application by senior BJP leader Gopinath Munde, seeking to restrain Pawar from functioning as MCA president pending the hearing of his suit, which had challenged the NCP supremo's election to the top job.
Munde had also challenged the rejection of his nomination to contest the biennial presidential election.
"The managing committee basically took into consideration the day-to-day business of the association and there needs to be somebody to take the decisions of the president, which otherwise the president would have taken, therefore, they have appointed me to take the presidential decisions till such time the suit of Munde is decided by the court," Savant said after the MCA managing committee meeting on Wednesday.
Savant, who is also a BCCI vice-president, further said the MCA will file an appeal at the high court.
In its interim order, the court allowed Pawar to approach a higher court in appeal within a week.
"The court has given us time of seven days to file an appeal against the interim order. We are going to file an appeal against the interim order in high court. And in the suit, the order is that the suit will be decided in three months from now and the hearing will be done on day-to-day basis," Savant said.
Image: Ravi Savant