Propelled by the embarrassing loss to minnows Zimbabwe, Pakistan fell two rungs down the list to sixth in the latest ICC Test rankings issued on Saturday.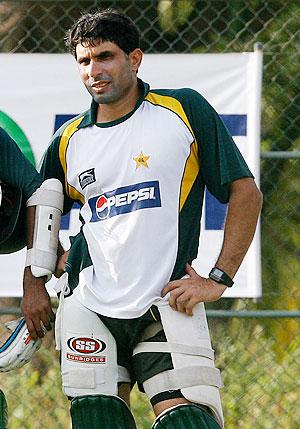 Zimbabwe pulled off a historic 24-run win in the second and final Test of the series against Pakistan at the Harare Sports Club on Saturday.
The two-match series was drawn 1-1 with Zimbabwe finishing at 34 ratings points, ahead of 10th ranked Bangladesh.
Zimbabwe had entered the series unranked and irrespective of the result of the series would have finished ninth on the table.
Zimbabwe had pulled out of playing Test cricket in January 2006 and, since its return to the Test arena in August 2011 after a gap of five years, it had been unranked, having not played the requisite eight qualifying Tests to be part of the rankings table.
In sharp contrast, Pakistan conceded five ratings points and dropped behind Australia and West Indies.
Misbah-ul-Haq's side had moved to the fourth position only last month following the conclusion of the Ashes, which England retained after defeating Australia by 3-0.