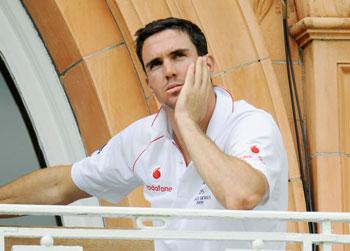 South African skipper Graeme Smith has warned England batsman Kevin Pietersen that he will face a hostile reception when the first Test begins in Centurion on Wednesday.
England's South Africa-born star has received a hostile reception from the crowd at each venue in the ongoing tour. 
"He obviously gets a hostile reception from South African fans because he has made a lot of remarks about the country and I don't think he has apologised for it," The Mirror quoted Smith, as saying.
"It's hard for people just to wash away those things and I think that's why people still give him a hard time," he added.
Pietersen was born in Pietermaritzburg and made his first-class debut for Natal in 1997 before moving to England, after voicing his displeasure at the racial quota system in place in South Africa, and to further his opportunities for playing at international level.
His English mother gave Pietersen eligibility to play for England, and after serving a qualifying period of four years playing at county level, he was called up almost immediately into the national side.
He has always faced a tough time in South Africa, which includes his last tour in 2005.