The Pakistan Cricket Board was paid around $58-60m as its share of the International Cricket Council (ICC) events held in the present cycle of eight years, which ends in 2014.
A well-informed source said that this amount didn't include the compensation amount of around $15m the PCB got from the ICC after the 2011 World Cup matches were moved from Pakistan due to security reasons.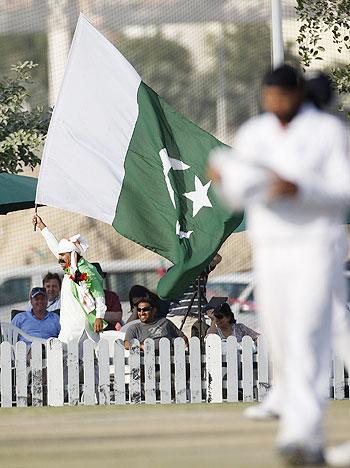 "Interestingly, in the revised draft-working paper aimed at restructuring of world cricket and ICC governance and distribution of finances among member countries, Pakistan's share will grow significantly in the next cycle of ICC events fro 2015 to 2023," he said.
"Pakistan's share could cross $100m if it supports the revised draft paper being pushed by India, Australia and England and which will be put to vote at the next executive board meeting in Singapore on February 8," the source said.
He said the PCB had also been told during and on the sidelines of the ICC executive board meeting held in Dubai this week that it could also earn substantial revenues from the new bilateral agreements that will go into effect from 2015.
"Under the new draft proposal the old system of Future Tours Program, which was supposed to run until 2020, has been abolished. Under the old system all bilateral series on home and away basis were finalised under a fixed formula given by the ICC and all members had to adhere to it," the source said.
The source explained that under the new FTP framework all member countries would be free to negotiate bilateral series as they pleased with no interference from the ICC.
He also explained that the Members Participation Agreement had nothing to do with the new bilateral agreements and pertained to all member countries who participated in ICC Events.
"The MPA is for all member countries to sign to play in ICC events. Until now it has still not worked out what modus operandi will be followed to give legal guarantee of money and matches to any country when they sign bilateral agreements specially if it comes to countries like Pakistan and India," he said.
Photograph: Nikhil Monteiro/Reuters