Trouble is brewing in New Zealand cricket with players reportedly revolting against coach Andy Moles but the country's board backing him to remain at the helm.
"New Zealand Cricket has confirmed Andy Moles' position as Blackcaps coach. This confirmation comes in response to news reports speculating on Moles's future as coach of the side," New Zealand Cricket (NZC) said in a statement responding to reports that senior players want Moles to be sacked.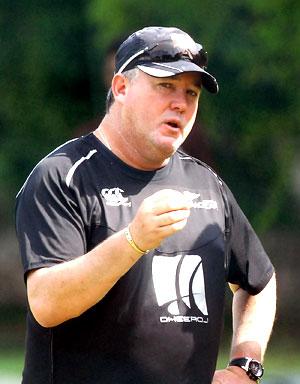 NZC Chief Executive Justin Vaughan reaffirmed Moles as the coach and said he is preparing the side for forthcoming tour to the United Arab Emirates.
"Following the Blackcaps' return from Sri Lanka and the Champions Trophy we are undertaking a review of the team's performance," Vaughan said.
"This looks at all aspects of individual and collective performance with a view to continuous improvement," he added.
Earlier, The Dominion Post reported that senior players of the side have made it clear to NZC that Moles has been of no help in the past few months with captain Daniel Vettori doing the job of leading and coaching the side.
"Moles is understood to be entering mediation talks with NZC after players effectively expressed a vote of no confidence against him when they returned from the nine-week tour of Sri Lanka and South Africa," the report said.
"Senior players approached NZC on their return from South Africa, complaining Moles had not provided them with an acceptable level of tactical or technical support. It was also said captain Daniel Vettori had effectively been coaching the side for the last six months," it added.
In response, Vaughan issued a brief statement stating unnamed players wanted Moles sacked.
New Zealand is due to depart for a five-match ODI tour against Pakistan, in the UAE, on Monday.
Moles took over from John Bracewell in November last year.