With a heady mix of youth and experience in their ranks, New South Wales skipper, Simon Katich, is optimistic about regaining the Champions League T20 title, which they won in the inaugural edition in 2009.
"Each time a player plays for his State, he takes that opportunity (to perform to his maximum). This is no different. We've got a good balance in the squad," Katich said on Monday.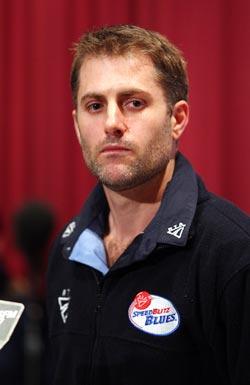 NSW finished runners-up in the domestic T20 Big Bash, behind South Australia but keeping the Indian conditions in mind, it will be a different ball game altogether when they kick off their campaign in the third edition of the tournament, with a match against Cape Cobras on Saturday.
Asked how he would like to use his bowlers, especially the pacers, Katich said, "They shouldn't become negative, even if they go for runs. We have a few bowlers, who can knock a few overs."
Katich also believed that fielding is his side's strength and it will have to live up to the standards.
"Fielding has always given us an advantage and we'll need to maintain the standards," he said.
The southpaw, meanwhile, revealed that he has overcome the pain of being dropped from Cricket Australia's list of contracted players.
"I am happy playing for NSW. What has happened, is done and dusted and I am now preparing myself for the hard grind."
While the Champions League might have failed to catch the fancy of the fans, Katich thought it still holds relevance.
"The Champions League T20 still has relevance, I don't find the (public) support to it lukewarm. Two years ago, in 2009, I played the Champions League T20 final in Hyderabad and there were 30,000 people in the stadium," he said.
Coach Anthony Stuart also expressed confidence of team doing well in the tournament.