The West Indies Cricket Board is clueless about how to take the game forward in the country and its President Julian Hunte and CEO Ernerst Hilaire should resign from their posts, feels former pacer Andy Roberts.
While saying that the existing system of functioning is damaging the sport in the Caribbean, Roberts called for a complete overhaul of the cricket structure in the country.
"The board does what it pleases them. They don't have a clue how to move West Indies cricket forward. They don't have a clue. Some of the board members should resign otherwise the same problems will keep appearing in the future also," Roberts said.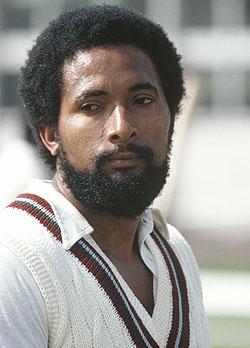 "Both should resign. Some of the top people in the board should resign. We need a different approach."
Asked about the West Indies board's decision to take cricket in the region in a new direction with emphasis on playing younger players, Roberts said, "15 years is a long time and we haven't seen much progress. But if we don't change the current approach, another 15 years will go down the drain."
"You can't just concentrate on few players playing in the Test team. I have been saying this from 1995. The problem is that the board seems to view few players as the problem in West Indies cricket. That is wrong. The entire cricket in our region is in a mess," he said.
According to Roberts, the real reason behind the on-going contract row between the board and some senior players, including Chris Gayle Shivnarine Chanderpaul, might never be known.
"We have three sides on this issue -- your side, my side and the truth. I don't think we will ever know the truth. Both parties have been presenting different versions."
Roberts lamented that today's players spend too much time in the gym instead of the nets.
"Attitude and work ethic has changed. Lots of players don't practice cricket much. Some spend more time in the gym than in the nets," Roberts was quoted as saying by Cricinfo.