The itinerary for the upcoming tour of South Africa and a disciplinary panel report on sacked IPL chief Lalit Modi are among the issues that would dominate discussions when the BCCI's working committee meets in Kolkata on Sunday.
The BCCI is keen on playing two Tests, five ODIs and two Twenty20 Internationals during the series beginning November, while Cricket South Africa had announced the schedule with three Tests, seven ODIs and two T20Is.
"We have not taken any final call on the tour as yet, hopefully we will send an alternative itinerary over to CSA after the meeting," BCCI's acting president Dalmiya said.
There is also a section in the BCCI which wants to curtail the series to protest the appointment of former ICC CEO Haroon Lorgat as the CSA's CEO.
The Working Committee is also likely to discuss the findings of a disciplinary committee comprising Jyotiraditya Scindia and Arun Jaitley, who were appointed to investigate charges of financial bunglings against Modi.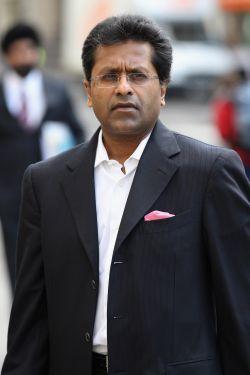 An exhaustive report of about 500 pages had been earlier submitted but it is unlikely that interim president Dalmiya would take a decision on Modi in the meeting.
There is also speculation that the two-member internal probe panel, comprising former judges T Jayaram Chouta and R Balasubramanian, has also submitted its report on the IPL spot-fixing scandal.
The committee, according to some media reports, has cleared sidelined BCCI chief N Srinivasan's son-in-law Gurunath Meiyappan of betting charges but no BCCI official was willing to speak on the issue.
But both Dalmiya and BCCI secretary Sanjay Patel have denied receiving the report. "We have not received any report... I've absolutely no idea about it," Dalmiya said.
But insiders claim that the report was submitted on Thursday and the verdict would be read out absolving Meiyappan of the charges of betting in the last edition of the Indian Premier League.
A verdict in favour of Meiyappan would pave the way for Srinivasan into the BCCI as he had stepped aside from his post of president after Mumbai Police had levelled charges against his son-in-law in the spot-fixing and betting scandal.
Srinivasan's return would also mean that he will be technically eligible to contest in the Board's elections in September.
Image: Lalit Modi
Photograph: Getty Images