Saying that lack of opportunity to play in the hugely popular IPL is frustrating for England players, wicket-keeper Matt Prior has suggested the English Cricket Board to reschedule its international calendar.
England is the only Test-playing nation staging Test matches during the sixth edition of the IPL, which runs from April 3 to May 26.
Players, who are centrally contracted by the ECB, have to be back in England by May 5 in order to prepare for the international season, which starts on May 16 with the first Test against New Zealand at Lord's.
"The IPL and these Twenty20 competitions are not going away. People love them and the players enjoy playing in them, so there are going to be more and more people getting frustrated at the lack of opportunity to play in the IPL. So things may have to change in time," Prior told the BBC.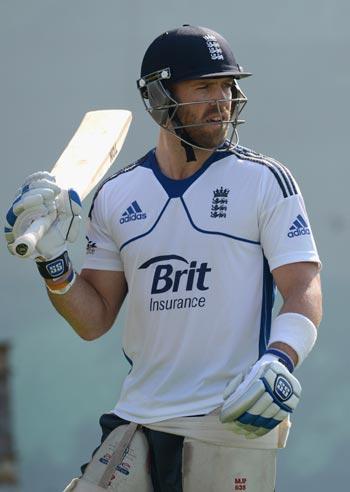 "If you ask any Englishman or Australian, 'would you rather score a T20 hundred or an Ashes hundred?' I know which one most people would go with. But guys are going to start looking at it. I know for a fact that players want to play in the IPL. You can't get away from the fact that there is an enormous amount of money at stake.
"I'm employed by the ECB, so I do what the ECB says right now. If that's when the Test matches are, then that's when the Test matches are. My priority is playing Test cricket for England and when I am needed to play Test cricket for England I will play," he added.
The ECB only allows England-contracted players to play half of the IPL season because of a clash with Tests in May.
As a result, they are less attractive to IPL franchises, with Prior going unsold in the last two players' auctions.
Prior, whose base price was $200,000, failed to attract any bids from IPL franchises in the auction on February 3, leaving Kevin Pietersen and Eoin Morgan as the only England-contracted players in the 2013 tournament.
Photograph: Gareth Copley/Getty Images