Out of picture for three years in South Africa, former India coach Gary Kirsten says he has a lot of catching up to do as he gears up to mentor the Proteas after guiding Mahendra Singh Dhoni's men to the World Cup earlier this year.
Kirsten officially took up his position as South African coach on August 1 although his appointment was announced on June 6.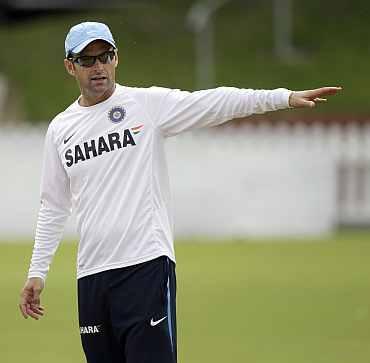 "There has been a fair amount of planning going on, and I've had a few one-on-ones with the players," Kirsten told the daily Sportsday.
"I've also met with (former South African coach) Corrie van Zyl in his role (as head of) the High Performance Centre in Pretoria. A special camp has been scheduled at the end this month ahead of the Proteas first international of the season against Australia in Cape Town on October 13," he added.
This is to accommodate the players who will be participating in the Champions League Twenty20 series in India in September.
Provincial sides Warriors and Cobras will represent South Africa in the tournament, while national caps Albie Morkel and AB de Villiers will play for the Chennai Super Kings and Royal Challengers Bangalore respectively.
Kirsten said the camp would also see former South African national squad players participating. Kirsten is also keeping a close watch on the one-day series between Sri Lanka and Australia, both of whom will tour South Africa next season.
Kirsten was not unduly concerned that the Proteas would be matching wits with the Sri Lankans for the first time since 2006 in a Test series and that they last visited here in 2002.
 "Hopefully I can be of use because we played them a lot when I was with India," Kirsten said.