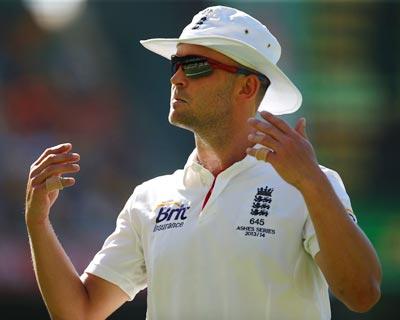 England batsman Jonathan Trott has returned home from the ongoing Ashes tour due to a 'stress-related illness'.

"I don't feel it is right I'm playing knowing that I'm not 100% and I cannot currently operate at the level I have done in the past. My priority now is to take a break from cricket so that I can focus on my recovery. I want to wish my team mates all the very best," the right-hander said in a statement.

Daily Mail reported that Trott's decision to fly home was taken jointly with the team management, and no date has been set on his return to international cricket.

Trott's England team-mates were aware of his condition, which he has been managing successfully for some time, but it is understood neither Cricket Australia nor the Australian players knew, the report added.

Trott, at the centre of a storm of David Warner's description of his first innings dismissal as "weak", fell victim to Mitchell Johnson short balls in both innings for a total of 19 runs and must now be in danger of being dropped.

Warner, who scored 49 and 124 in Australia's 381-run victory in Brisbane, described Trott's dismissal as "pretty poor and weak".

"The way that Trotty got out today was pretty poor and weak. Obviously there's a weakness there and we're on top of it at the moment," Warner said in Brisbane.

England captain Alastair Cook had branded Warner's comments as 'disrespectful'.

"I think for any professional cricketer, really, yeah," he said when asked if the comment was disrespectful.

"On the pitch it's pretty much a war, isn't it anyway? So there's always going to be a few words on the pitch.

"I think that's the way people want to watch cricket being played. Tough, hard cricket. On the pitch is fine."
Image: Jonathan Trott
Photograph: Mark Kolbe/Getty Images