The American woman allegedly molested by Australian cricketer Luke Pomersbach told a Delhi court that she was being threatened "apparently" by a foreign coach associated with the Royal Challengers Banglore team in the Indian Premier League.
- RCB player arrested for molesting Indian American woman
The woman appeared in the court and told Metropolitan Magistrate Navita Kumari Bagha that she was being pressured to take back the molestation case against Pomersbach.
"They threatened me three-four hours ago. When I went back to the hotel to take my belongings, I was given threats apparently by the coach of the team. He introduced himself as the coach of the team.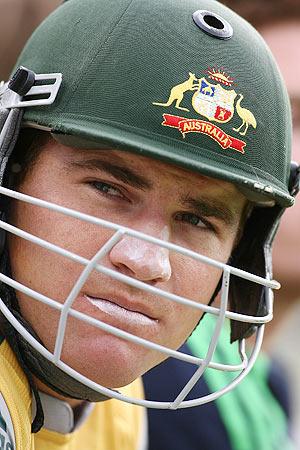 "Pressure is being mounted on me to withdraw the case but I will not do so," the woman said.
- RCB suspends Pomersbach from the IPL
Pomersbach allegedly molested her and assaulted her fiancé early this morning at a five-star hotel here after the IPL party.
The woman, who was accompanied by two of her friends, broke down in the court room before commencement of the hearing and was seen being consoled by them.
During the proceedings, the woman narrated the whole incident to the court and also showed the photograph of her fiance Sahil, who was severely beaten up allegedly by the cricketer and is admitted in ICU in a hospital.
"He just tried to save me and that's how he was hurt," she said.
To a court's query, the woman said she had come to India to meet his fiancé, who lives in Mumbai, two months ago and had come to Delhi to watch the IPL match.