The players' auction for the forthcoming season of the Indian Premier League (IPL) would be held in January, while a decision on the Kochi franchise will be taken after November 27, the BCCI said in Mumbai on Wednesday.
"The IPL Governing Council met in Mumbai and discussed the preparations for the fourth season of the Twenty20 tournament, while also deciding that the players' auction will be held in Mumbai on January 8 and 9," Board of Control for Cricket in India vice-president Rajiv Shukla said in Mumbai after the meeting.
He further revealed that discussion on the Kochi IPL team was not on the agenda in the Governing Council meeting since the one-month deadline given to them has not expired.
"There was no decision on Kochi because they have been given one-month notice. A decision on Kochi will only be taken after November 27 after their one-month deadline expires," Shukla added.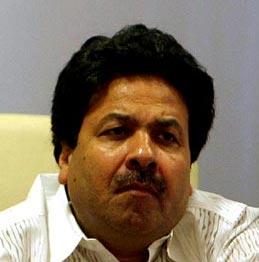 There are reports that the group of investors in the Kochi franchise have been unable to resolve their differences over the ownership issues and have written to the BCCI that they want to give up the team.
The BCCI has already started look at other options which includes calling for a fresh bid for the eighth franchise once the final decision on Kochi team is taken.
Shukla pointed out that IPL-4 will have eight teams, which means that once Kochi's deadline expires the BCCI will put out an invitation to tender after November 28.
"The BCCI president [Shashank Manohar] has already made it clear that IPL-4 will have eight teams and that format will continue," he said.
The BCCI further added in a media release that the fourth season of the Twenty20 tournament would be played in April-May next year.
"The IPL season will start on April 8, 2011 and end on May 22. The Opening Ceremony will be held on April 7," it said.
Despite the axing of Rajasthan Royals and Kings XI Punjab, the format of the tournament remains the same with the addition of Sahara Pune Warriors and another new team if Kochi fails to make the cut.
There will be a total of 60 matches, played by eight teams in the tournament.
The new play-off format will do away with the semi-finals and the 3-4th places tie but still retain the same number of four knockout ties.
The Play-offs will be played in the following format, based on league standings:
Play off 1 : Team 1 vs Team 2
Play off 2 : Team 3 vs Team 4

Winner of Play-off 1 goes through to the Grand final

Preliminary Final: Loser of Play off 1 vs Winner of Play off 2

Grand Final: Winner of Play off 1 vs Winner of Preliminary Final