Stating that he enjoys full support of the board, President of the Board of Control for Cricket in India, N Srinivasan, said he is not mulling retirement.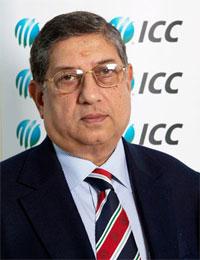 "BCCI will take all steps to justify faith in IPL. No member of the BCCI has asked me to resign. My support is complete and I am not contemplating to resign," Srinivasan said at a press conference in Kolkata on Sunday.
On being asked whether he should resign till the enquiry is over, Srinivasan replied: "I have explained this many times. I have done nothing wrong. If there is anything that I have done wrong, then what you say is a different mater. I will not allow myself to be railroaded to quit. I have a job, I was selected to do it, and I will do it fairly. We will act switfly and there will be no disnticntion between people."
"There is no revolt against me in BCCI and there is no allegation against CSK team", Srinivasan added.